Famous in performing devotional worship rituals
Religious Organization Haridwar Pandit ji Haridwar. Pind Daan, Pitra Dosh Nivaran, Narayani Asthi Pravah, Astrologer, Kundali Marriage.
Open 24 hours
Our aim is to get Pujakarma duly performed by the best Brahmins and explain all the information about Pujakarma and its purpose. For thousands of years, our family has been doing Pujakarma for public welfare, Brahmins have been born in the family and have also received spiritual education since childhood, due to which, everyone has complete knowledge of karma and knows the method. His satisfaction with Yajaman's reverence is important to us first. Not only this, we also know astrology along with Pujakarma. Due to which millions of satisfied people of our country and abroad are connected with us. It is not a business for us to be a Brahmin. The following rituals are performed by us: – Pitra Dosha Prevention, Kalsarp Dosha Prevention, Narayana Bali, Bone Pravah, Pind Daan, Shradha, Dasava (Dasai), Kriya, Tarpan, Pitra Gayatri Chanting, Navagraha Pooja and Chanting, Havan, Mother Ganga Worship and Aarti, All Goddess Gods Worship and Abhishek, Rudrabhishek, Marriage Wedding, Home and Shop Time, Total Goddess Pooja, Than special prayers so all worship we offer other can contact us for any information.
Thank you for knowing about us, Mother Ganga, do well for you and your family and fulfill all wishes. Jai Maa Ganga Ji.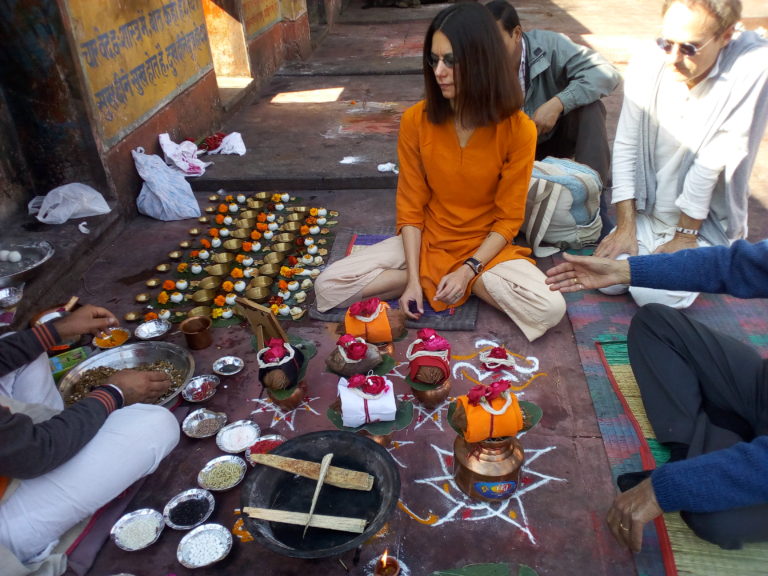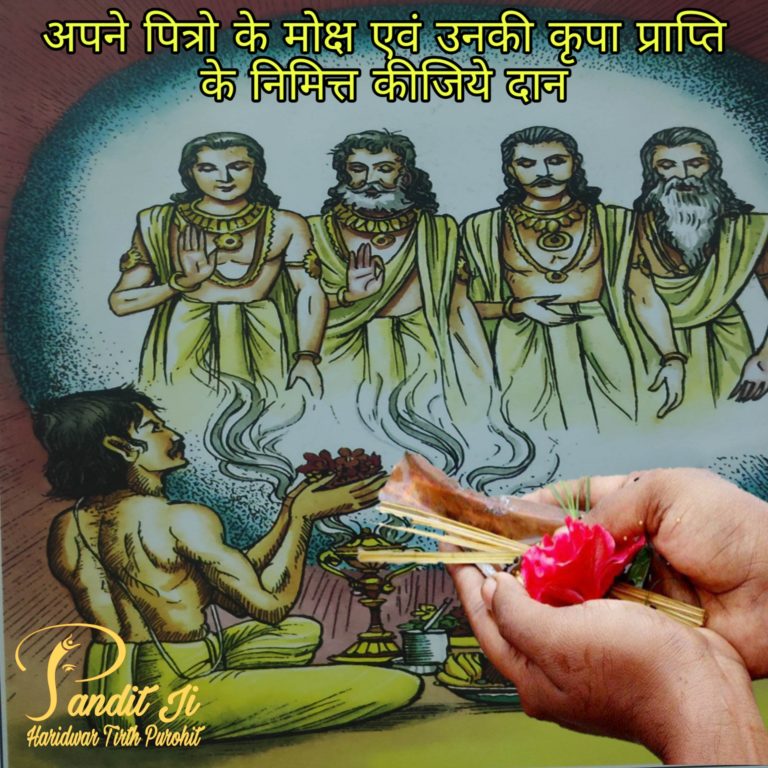 Hello
I m Mahendra Chopra from Pune. I came to haridwar for Asthi visarjan and pind daan of my father. I booked pandit ji for this rituals they organize it very well i am satisfied. Pandit ji explained us about every rituals with meaning. Some other pandits misbehaving with other. But our pandit ji is very well mannered person. I donate him as i feel to do best for the puja and pandit ji he take it without any argument.
I suggest others if you want to do best for your ancestors try him he will never disappoint you
Thank you pandit ji for everything you do for us..
Mahendra Chopra